Are you ready to take your therapy business to the next level?
GET MY FREE HEALING HYPNOSIS AUDIO TO
START YOU ON YOUR HEALING JOURNEY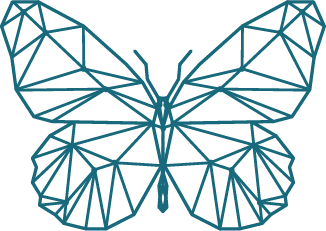 DOES THIS SOUND LIKE YOU?
You are a therapist or coach with strong purpose and a desire to make a difference. You can feel the potential inside you but you know you could be more.
You know there are people out there who need your help and that you could be an amazing success, doing what you love and loving what you do but when it comes to taking action, the clarity and direction isn't where you need it to be.
You have the right training, you may even have had success with clients already and have a profitable business but you've hit a ceiling of sorts which you're not quite sure how to move through.
You can imagine earning a higher, reliable income, better quality, aligned CLIENTS who are fully committed, believe fully in what you do and get excellent results and importantly BALANCE between doing the work that you love AND enjoying the lifestyle it allows you...
Perhaps you see others making this happen and you wonder what they know that you don't?   
HERE'S WHAT MOST PEOPLE DON'T KNOW
We think that we must DO first and then HAVE in order to BE happy. We then get so caught up in all the DOING that we neglect the crucial WELLSPRING of our ability to SUCCEED, where the DOING actually flows from - our BEING. Who we believe we are. The programming that is running you. This is what dictates your capacity.
For anything to become a reality it must first be enthusiastically envisioned as possible. If seeing yourself with a booked out calendar, with high paying, committed clients, living a life of abundance where you can afford beautiful things that add quality to your life, makes you feel uncomfortable, then you will not be able to create it. Your mind will sabotage you every step of the way in order to keep you within what it believes is available and safe for you. It's a bit like trying to run a new app on an old outdated phone. It doesn't have the capacity to run it. That is what it feels like when you try to run an amazing belief about success on the mindset you have been conditioned with - it will feel very uncomfortable!
I can help you with that.
I use Rapid Transformational Therapy, Metacognitive Coaching and tried-and-tested Organic Attraction Marketing Strategies to help those ready to rise to their next level in life and business. Through the step-by-step approach of the Thriving Therapist Program you will get clear on your niche, create content that cuts through the social media noise and attracts clients into your business and throughout, rewire the beliefs driving the fear and resistance holding you back from the success you know you are capable of.
With the lovingly-created guided RTT Sessions and powerful subconscious rewiring audios you will shatter and smash obstacles like self-sabotage, procrastination, visibility fears, imposter syndrome, money blocks, indecision and confusion leaving you a clear path to step into your full potential so you can fulfil your purpose in serving others - and be financially rewarded for it.
Working with me you will finally take the brakes off yourself, get clear on the steps you need to take to build a thriving business, setting yourself free to achieve the level of personal, professional and financial success you dream about. I will give you the practical steps to build a business that attracts your perfectly aligned clients through organic, attraction marketing strategies. The Thriving Therapist has EVERYTHING you need to build a thriving practice.
THIS WORK WILL CHANGE YOUR LIFE
As you transform inside, your life and business transform too, in ways you cannot even yet imagine. My unique method moves you forward through all the top-level sales and marketing steps I used to build a busy, successful practice while simultaneously clearing any of the blocks you hit within yourself along the way.
You have an inner knowing (even though you might feel a little scared) that it is your time to break through to the other side of these limiting subconscious beliefs, where a new level of abundance in life and business is waiting for you.
I USED TO BE STUCK IN FEAR...
UNTIL I FACED IT
Rapid Transformational Therapy not only transformed how I feel about myself, my relationships, the way I parent… it also had an incredible effect on my income. Glass ceilings are meant to be broken through. Resistance is the edge of the comfort zone and just beyond that is where the magic happens!
In 2016 I went back to full time work in a corporate TV producer role after finishing maternity leave with my fourth child. I was on ok money but I was MISERABLE!
I'd leave in the morning while the kids were sleeping and be too exhausted to spend any real quality time with them once I got home. I was unfulfilled, riddled with mum-guilt and tired! The balance was completely off.
Something had to change.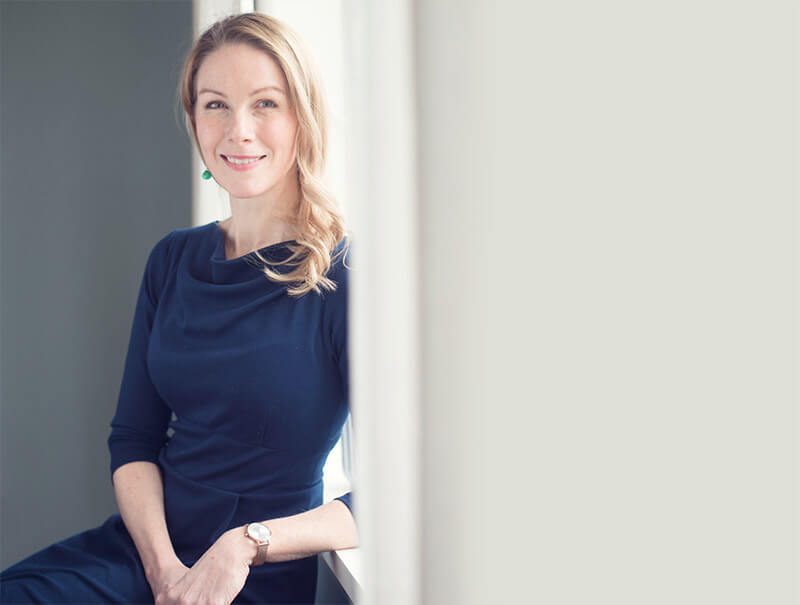 IDEA WHAT WOULD HAPPEN NEXT
I had a degree in Psychology and a strong desire in my heart to help people heal. It was then that I found Marisa Peer and I knew immediately that Rapid Transformational Therapy was my calling. I trained in stress coaching and RTT to help others but in doing so I healed parts of myself I didn't even realise had been holding me back.
I undertook marketing training with some of the world's top coaches and this combined with RTT gave me everything I needed to build a successful business. By the end of 2018 I had a thriving Rapid Transformational Therapy practice, changing people's lives and earning an excellent income, which continues to grow as I continue to bust through every ceiling I hit.
While so many other coaches and therapists seemed to be struggling to get clients and build a business, my new business just kept growing, testimonials flew in, word spread and before long I was earning more than I was in my corporate job. I now earn almost six times what I used to earn and I make my own flexible hours, which means I enjoy breakfast with my kids every day and I can pick them up early from after school club. I can take days off when it suits me. I can take holidays on my terms. I worked hard yes, but what I believe set me apart, was the Rapid Transformational Therapy combined with the attraction marketing techniques I tried and tested and now bring to you. It is this powerful combination that I offer in The Thriving Therapist.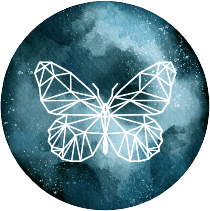 Online Lessons in Organic Attraction Marketing
Along with phenomenal Rapid Transformational Therapy to clear the blocks that would actually stop you implementing everything else you learn from me about building a busy practice, there are ten fortnightly lessons/assignments that build on each other so that at the end of our four months together you will have a clear niche, a program to sell, a solid brand, social media presence and a fully produced Masterclass that sells your program to your perfectly aligned clients, while actually repelling time-wasters, saving you a LOT of time on discovery calls. You also retain access to the lessons after the four months for an additional four months for you to assimilate and finish off anything you need to.
We meet every second week as a small group and share our challenges and wins in a closed facebook group. Along with that you have access to my advice anytime over WhatsApp/Messenger/email so you are supported every step of the way as you build your thriving practice. There is a maximum of seven in each group so you get personalised attention from me.
I don't hold anything back with my TTT clients. I absolutely want you to have the same success I have created and I share everything that has got me to where I am with an open heart.
A BETTER WORK / LIFE BALANCE
the thriving therapist programme
Online Organic Attraction Marketing Training
10 online modules in building a thriving practice based on organic, attraction marketing strategies
Module 1 - Metacognitive Psychology - Activating the "Watcher"
Module 2 - Who Are You Here to Serve? Getting clear on your WHY.
Module 3: From Pain to Glory - Creating the Client's Hero Journey Story
Module 4: Designing your Program. Features and Benefits
Module 5: The Soul-aligned Brand Masterclass with expert designer Carol Hampshire
Module 6: Creating Your Masterclass
Module 7: Producing Your Masterclass
Module 8: Getting Your Content Out There and Writing Belief Shifting Posts
Module 9: Creating Your Programme, Your Sales Page and The Discovery Call
Module 10: Automating Client Management
Rapid Transformational Therapy Group Sessions
3 x Phenomenal RTT Sessions (Inner Guidance Activation, Absolute Abundance Activation, Vibrant Visibility Activation) - pre-recorded so you can do them in your own time and repeat them if required
3 x beautiful hypnosis recordings, including alpha binaural beats, to rewire redundant, limiting beliefs and solidify new supportive ones to wire you for success
Small Group Masterminds
Group mastermind sessions with Natalie every two weeks in mindset and marketing over four months
A closed, highly-engaged facebook group to support and network throughout your journey and beyond
Discount on One to One RTT with Natalie
Option to add RTT with me at a discounted rate of US$777 (5000DKK) per 30 day package exclusively for TTT members.
Each 30 day package includes:

1 x 30 minute deep dive to get clear on your success blocks
1 x 2 hour phenomenal RTT session
1 x custom created recording including alpha binaural beats
1 x 30 minute follow up
INVESTMENT:
Pay in Full:
US$2447
Easy Payment Plan:
4 monthly instalments of US$647
Contact me if you would like this option
Drop me a message over messenger if you have any questions. I am happy to help!
What Clients Say About The Thriving Therapist
I am feeling amazing gratitude down to my core. Of all the wonderful helpers on the planet I could have picked: I picked Natalie!! Learning from her, and receiving RTT therapy along the way, feels like a hand-and-glove fit for all that I have been asking for. Choosing to invest in myself, with Natalie's Thriving Therapist Program, gave me the ability to no longer be blocked by my own unresolved, pain-body issues. I don't even have the right words to describe the sheer joy of this transformed place I am so grateful to be living in. This course is like a college course: so rich with information, introspection, planning, and growth. It is truly transformational, on many levels. I am feeling much more confidence in the unfolding of my efforts and intentions, with a sense of anticipation for what is to come. It's a feeling of non-conflict...the absence of obstacles. I am flying above it all. Thank you, Natalie.
Donna Anderson
Hi Natalie,
I wanted to share with you the amazing shifts I have had whilst participating in the Thriving Therapist program. In the past 10 weeks while doing this course I have removed some of the biggest obstacles that were stopping me from stepping out in my business as a RTT practitioner. I have removed my money and receiving blocks which has opened up so many doors for me.
I have overcome being attached to my client outcomes which was holding me back. I have defined my niche, committed to my website and new branding, I have prepared and ran a masterclass and I'm the process of finishing my 12 week online course.
I feel like the the Thriving Therapist course and your RTT sessions has given me my wings.
I'm so grateful and appreciative of your guidance, support and sharing the steps that you took to grow your successful business.
I would recommend this course to anyone who wants to excel their business and step into their power.
It's been so amazing Natalie, I honestly cannot thank you enough for everything you have done for me through this course.
No amount of words can describe the gift you have given me and I hope you know just how amazing you are.
I'm so excited for my future.
Belinda Urqhardt
I am very grateful for The Thriving Therapist program you have been guiding us through 9 weeks already. It's such a comprehensive experience from
personal transformation to business fulfilment actions.
For me, the two RTT sessions I have taken from you really helped me to understand myself more clearly and deeply, the misbeliefs of "not enough,
not available, having to work hard for attention and importance……" are really the make of who I am now (good and bad). I have been diligently listening to the recording, and the shift is happening more and more often. I have been enjoying playing golf last week as I met many new golf girl friends in BC, I feel so easy to get along with different people now because I accept myself better (no more harsh self criticism). I also feel people like me more because I am no more in that inferior and superior complex anymore. All thanks to you!
My therapist business is growing, thanks to you for showing us how to connect with clients. My WINNING program for competitive golfers is very attractive, I have got very positive feedback from tour players in China! The ACHIEVING program for academic development is promising too.
Big, big thanks to you!
Ella Wang
"Working with Natalie has been a valuable investment for me, both personally and professionally. Her program, The Thriving Therapist, is filled with information to help you build your practice at whatever level you happen to be. For me, what has been the most beneficial are the individual RTT sessions and live calls that have helped me to refine my Path to Freedom program, where I combine hypnosis with intuitive psychotherapy.
For the RTT sessions, Natalie makes sure that she understands exactly what I'm hoping to achieve and is able to expertly craft a beautiful script each time, using my words, enhanced with powerful affirmations that totally capture my desires. In the live weekly calls, she is able to discern what people are looking for and give expert advice and inspiring suggestions. She makes herself completely available by reminding us to ask her questions, and responds affirmatively to everyone's requests. She is willing and open to share every bit of her knowledge and "secrets". Her transparency and caring approach has been a great inspiration for me.
I highly recommend The Thriving Therapist, especially to those beginning to set up a practice or transitioning to add a new level of expertise to their current practice. Even though I've been in practice as a psychotherapist for nearly 30 years, I have been able to gain insights from this course with regard to incorporating my new RTT work within my current business framework, thus expanding all my areas of expertise".
Marlu Harris, USA
"I love this Programme! I look forward to all of the lessons, they are so rich with information, Natalie really has a wealth of knowledge and information to share and its really inspiring! Im in the middle of two game changing projects that I know will lead to an endless flow of clients.
And with the support of the Facebook group and having all questions answered really feels like as you are taking on these big projects in such a supported way.
I already feel a big change in my life, and I still have 2 RTT sessions and a few more weeks of content to go. It's already given me so much clarity.
I can honestly say this is the best programme I have been a part of. Thank you so much Natalie, so grateful that you put in all the work to create this opportunity for us! THANK YOU!"
Bec Deikman, Australia
The Thriving Therapist program I had with Natalie, came to me at the right time.  Just as I had graduated as an RTT practitioner, at a time I would have probably been drifting around as to how I would move forward with my practice.  
This program has the exact steps to follow to create my therapy business.  Finding my niche, which is really important (more than I had imagined) and creating a program for a group, that will last for as long as I like and that can  be used again and again with new customers (saving me time and energy).  Then, Natalie's guidelines on how to promote it, what kind of messages to put out there!  She gives such great, clear outlines to follow, the ones she herself had used for her own programs.  She shares all her knowledge and experience.
You know when you are a kid and you say: "When I grow up I want to be exactly like so and so…"? Well, I never had someone I wanted to be like. Until now. First time in my life. I feel I want to be like Natalie. I am quite older than her, but yeah!! I want to be like her. She is exactly how I would like to be! And the nice thing about her is that I don't think she'd mind if someone else becomes as successful as she is!


I am so happy Natalie came to my life.
Thank you Natalie for your support!
Tatiana
The Thriving Therapist programme has given me the structure and accountability I needed to move forward in my hypnotherapy business. It has helped me push through the imposter syndrome block and the fear that was dressed up as procrastination. 
The regular group calls are a great way of keeping on track as well as sharing our experiences and learning from each other. 
Natalie is just an amazing mentor as she's really responsive and always supportive. 
I am so happy with all the progress I have already achieved and I can't wait to see what I am going to come out with at the end of the programme. 
Aurelie, Australia 
Well, I had given a lot of thought to this testimonial as I wanted to make sure that the words I choose capture my awe and gratitude.
From the moment I have my first call with Natalie I instantly know that she was exactly the person I wanted to work with and wow, I was so right to trust my intuition.
Natalie has a natural gift and ability to see deep into your soul and know exactly how to heal and draw out the best in a person.
The program is very well structured and gives a clear direction for any new therapist/coach. Despite the great support from my training provider there is a gap and a clear need for a step by step coaching in order to convert the knowledge acquired into a thriving practice.
I would highly recommend this to any graduate as a well worth investment in a personal and professional development.

Revi, UK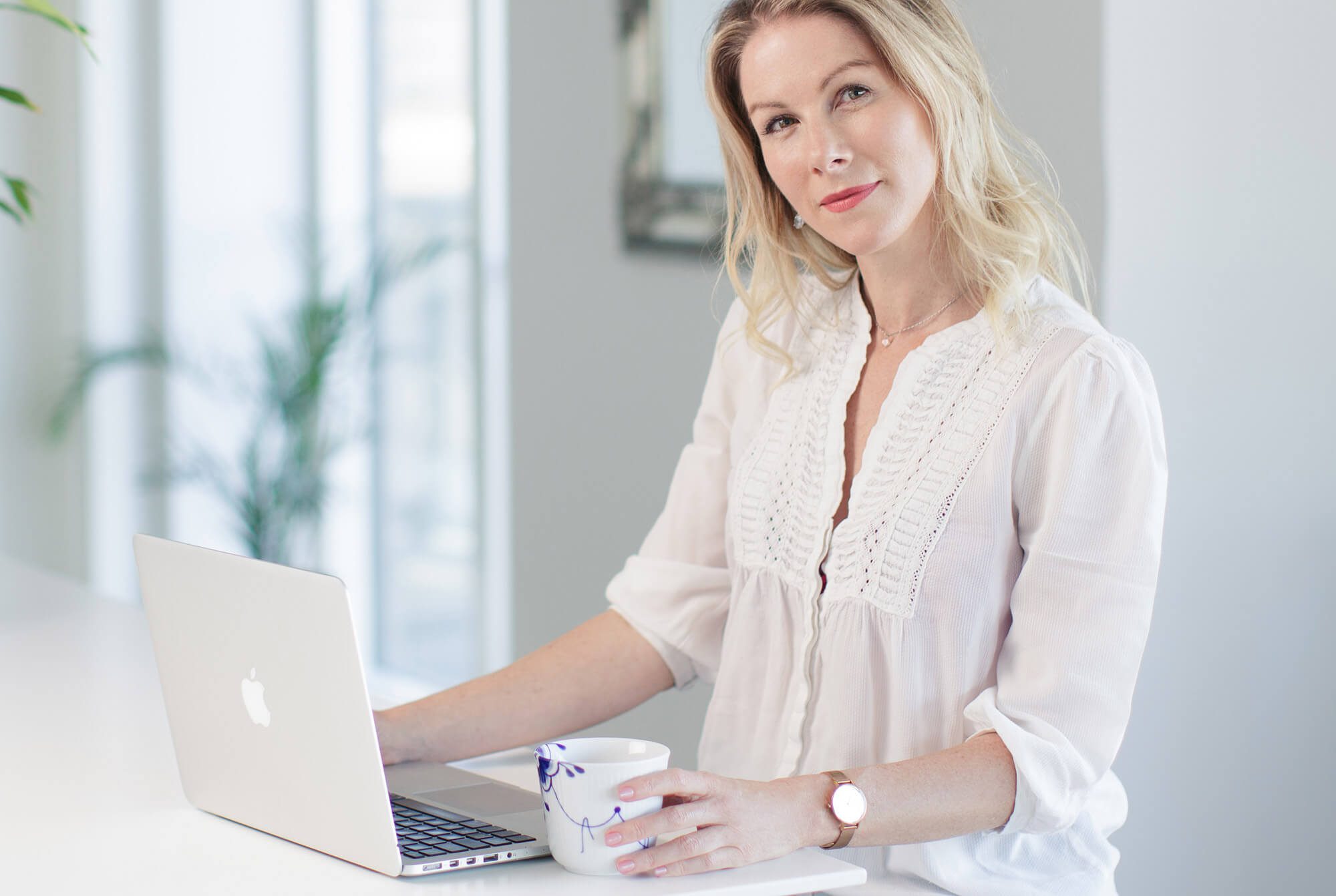 I have a degree in Psychology, I am a Certified Stress Coach and Rapid Transformational Therapy Practitioner (trained under world-renowned therapist, author and speaker Marisa Peer).
I have helped hundreds of people all over the world to heal deep trauma, find freedom from limiting, negative belief patterns and step into their authentic selves to live the life they really deserve.
I am also mum to four amazing kids ranging from 6 to 20… and boy have they taught me a lot over the years! I bring all of my professional and personal skills, tried and tested knowledge and wisdom to every client I work with – I consider it my honour, purpose and privilege to do this important work, helping other coaches and therapist to serve at a higher level, together healing the world, one heart at a time.
With love
Natalie
Bel has a solid niche and was able to quit her job to go full time with her therapy practice.
Jacquie doubled her income through implementing the methods I teach and by clearing her biggest money blocks - she had a $20K month after her RTT session on abundance!
Rachelle doubled her prices and is now booked out four weeks in advance!
Donna feels complete confident and self trust "I just know I am really good at this". Trusts in herself, what she does and trust in her ability to attract right and ready clients 
Eryn is now ready to completely change careers and is full of ideas every day that she can't wait to implement once she has graduated in RTT - and she already has a waiting list for when she does!
David got clear on the niche he was afraid to say yes to and is now ready to reach out authentically with a clear message that cuts through the social media noise
Genene used to have a major aversion to social media but now posts easily and effortlessly several times a week - just last week attracted 4 new clients through one brilliant Instagram post, using the principles of attraction marketing I teach in TTT.
Denise realised she was charging far too little for her sessions and doubled her prices after one session with me. She has since increased her prices again and she has more clients now than ever.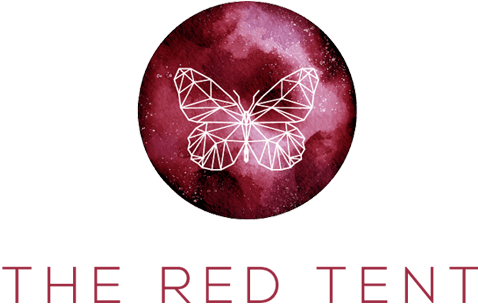 Are you looking to work with me on women's health and
emotional balance? Then it's my programme
The Red Tent you're looking for
SIGN UP TO MY NEWSLETTER AND GET MY FREE HEALING HYPNOSIS AUDIO TO START YOU ON YOUR HEALING JOURNEY