Connection with my clients is paramount to the work I do.
Do you feel like you've tried everything but you're still stuck in old patterns? The reason nothing has worked in the past is because you just talked about the pain at a conscious level. With RTT we go deeper to the root cause and heal it.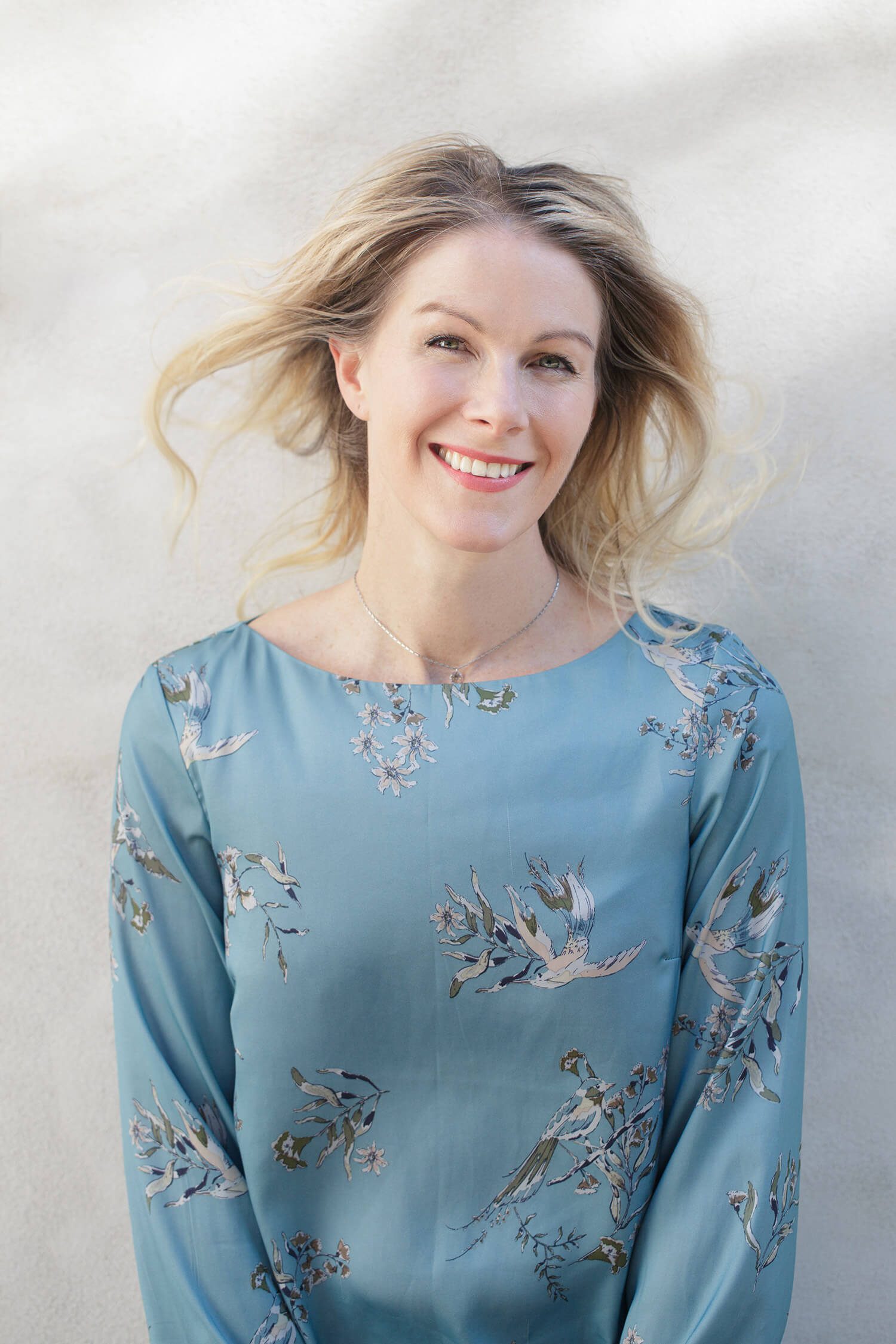 I facilitate freedom for anyone ready to make a deep and lasting change in their lives. I'm glad you've found me. Perhaps you feel like you've already tried therapy before. Rapid Transformational Therapy is different.
Connection with my clients is paramount to the work I do. I sometimes weep with my clients, I certainly laugh with them and really tune in to every word, facial expression and tone of voice. Most importantly I hold a loving, compassionate space for true healing to unfold. In my eyes, you are already perfect just as you are. I see my role as leading you back to this understanding about the truth of who you are, which you hold inside of you.
As you can probably tell, working with me is so much more than quitting smoking, losing weight or gaining more confidence. That's just what brings you to me. What you leave with though is something far greater: freedom from your issue AND a deep knowing that you are enough, which then radiates out into all areas in your life.
Rapid Transformational Therapy gets to the root issue easily and quickly to heal emotional wounds and break negative patterns allowing you to truly thrive.
I would be honoured to help you find freedom
Rapid Transformational Therapy (RTT) is a super therapy developed and fine-tuned over thirty years by world-renowned therapist Marisa Peer. It combines the most effective principles of Hypnotherapy, NLP, Psychotherapy and Cognitive Behavioral Therapy to bring unparalleled results in one to three sessions.
I will always be grateful that I stumbled upon Marisa Peer online one day and was consequently drawn down a rabbit hole of pure fascination as I delved into her work. I knew I had to learn everything I could from this brilliant woman famous for fixing people in one session and so I trained under her expert guidance to be certified in Rapid Transformational Therapy.
It was the best professional (and in so many ways personal) decision I've ever made.
I was one of the first in Denmark to become certified as an RTT Practitioner, trained by Marisa, and I continue ongoing coaching and development with her and her team. I also work closely with a group of Psychologists, coaches and Psychotherapists who all agree this is the most effective method they have ever used or encountered.
Hypnotherapy is used as the vehicle because of its ability to allow access to the subconscious (the part of our mind where our programming and keys to our freedom are held). The direct access hypnosis allows means the information required for you to understand what is really going on for you is readily available, as opposed to endless talking, digging and searching, going over your story session after session in the hope that the root of the issue might eventually be found. I jokingly refer to this process as "picking at scabs".
We can effectively work through the issues (which are old outdated beliefs that are still running) that easily come to your awareness so that you can process, understand, heal and rewire new, more beneficial, healthy beliefs and patterns.
The changes and freedom are permanent. After just one session, you will have gained understanding and freedom around your issue that is yours forever. Just like finding out Santa isn't real, in the same way, once you have this new understanding, you will never go back to believing in the old beliefs that had you stuck in suffering.
This is the real meaning of the term "the truth shall set you free".
Your mind holds the information you need to understand the cause of what is holding you back and this method ensures you find it quickly and easily. Understanding is power and understanding in hypnosis is the most phenomenal power.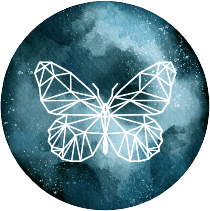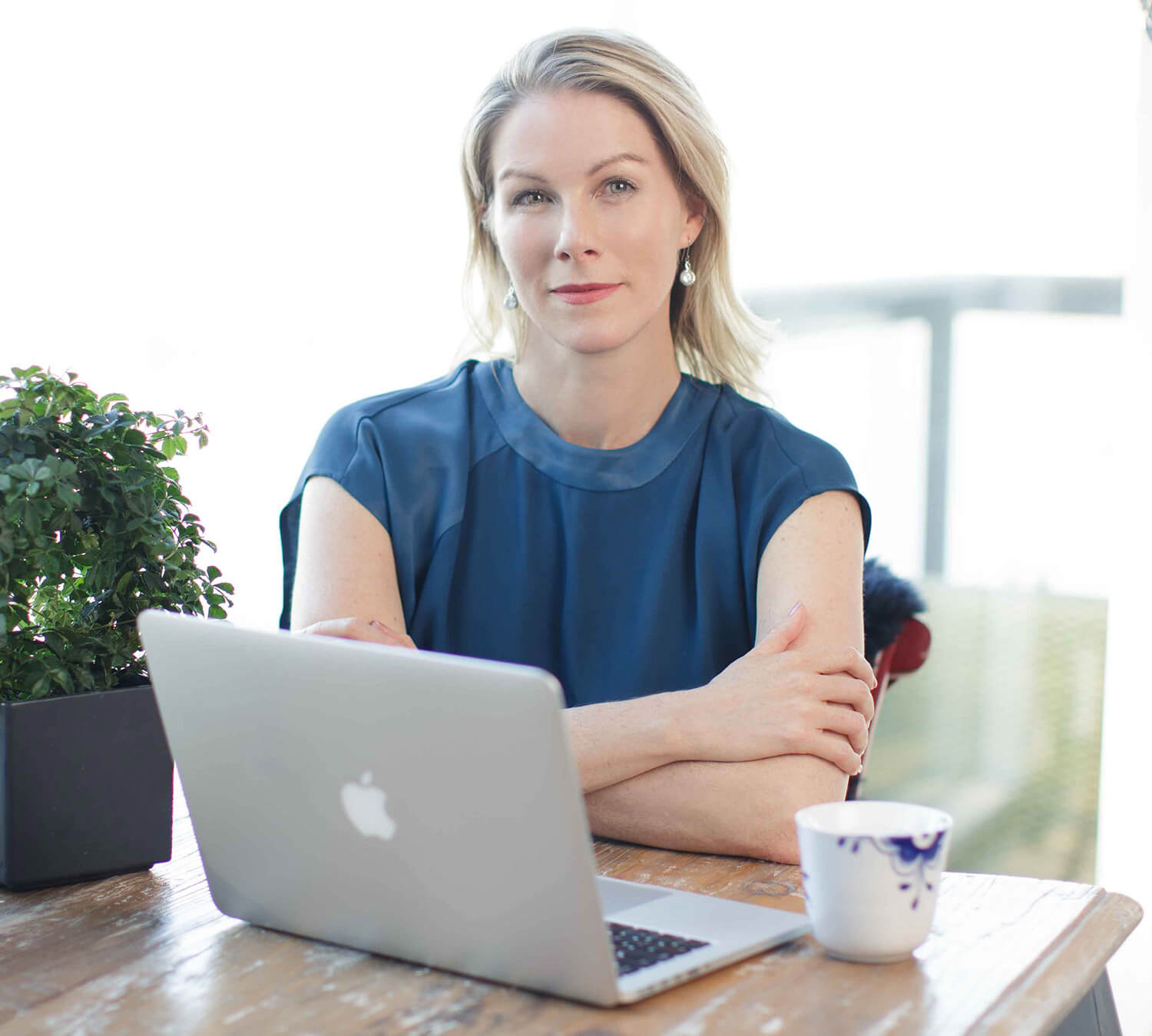 WHAT HAPPENS IN A SESSION?
I start by putting you into a very relaxed state of hypnosis. You are always in control and you will remember everything afterwards. In this relaxed state with access to your subconscious mind, we revisit scenes from your life which have everything to do with where your deeper beliefs (which are driving your current behaviours) stemmed from.
Looking at these scenes with your adult eyes, you can give new meaning to them and remove any irrational beliefs that you may have formed as a child. After looking over three or four scenes from your life and working together to understand their meaning for you, I then give your mind suggestions, upgrading you with new helpful, supportive beliefs that are in line with what you want for yourself and your life. You then receive a recording which you listen to for at least 21 days.
The mind learns by repetition and by hearing these suggestions every day you are programming yourself with habits of thought which will lead to the right habits of action. This is why RTT works so well for breaking habits like smoking or emotional eating, but it is also brilliant for PMDD/PMS mood swings, confidence issues, low self-worth, depression, anxiety and much more.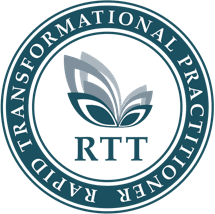 Many conditions may be helped with RTT
Achieving Goals
Addictions
Anger
Anxiety
Career
Childhood Problems
Compulsive Behavior
Confidence
Depression
Eating Issues
Emotional Blocks
Exams
Fears
(Heights, Driving, Flying, Needles, Dentist, etc.)
Feeling not lovable or not enough
Guilt
Health Issues
Improve Memory, Focus, Concentration
Lack of Connection
Migraines
Money Block/Issues
Motivation
Pain Control
Panic Attacks
Phobias
Procrastination
Public Speaking
Premenstrual Mood Issues
Relationships
Rest & Relaxation
Self-Esteem
Skin Problems
Sleep Problems
Smoking
Sports Performance
Stress
Success Blocks
Trauma: Unresolved, from your past
Wealth Wiring
Weight Control
If you don't see your concern on my list, please inquire.
1 x Intro coaching session to map out the transformation you are looking for - 30 mins
1 x Phenomenal RTT Session - 2 hours
1 x Custom-created hypnosis recording to rewire redundant, limiting beliefs and solidify new supportive ones
1 x Follow up session - 30 mins
24/7 Email support for 30 days
Investment: 6600DKK / US$997
1 x Intro coaching session to map out your transformation - 30 mins
2 x Phenomenal RTT Sessions focused on areas of your choice - 2 hours each
2 x Custom-created hypnosis recordings to rewire redundant, limiting beliefs and solidify new supportive ones
1 x Metacognitive coaching session to supercharge your own mind powering presence - 1 hour
1 x Follow up session - 30 mins
24/7 Email support for 60 days
Investment: 12,500kr / US$2111
1 x Intro coaching session to map out your transformation - 30 mins
3 x Phenomenal RTT Sessions focused on areas of your choice - 2 hours each
3 x custom-created hypnosis recordings to rewire redundant, limiting beliefs and solidify new supportive ones
3 x Metacognitive coaching sessions to rewire your mindset and presence - 1 hour each
1 x Follow up session
24/7 Email support for 90 days
Investment: 22,000DKK / US$3333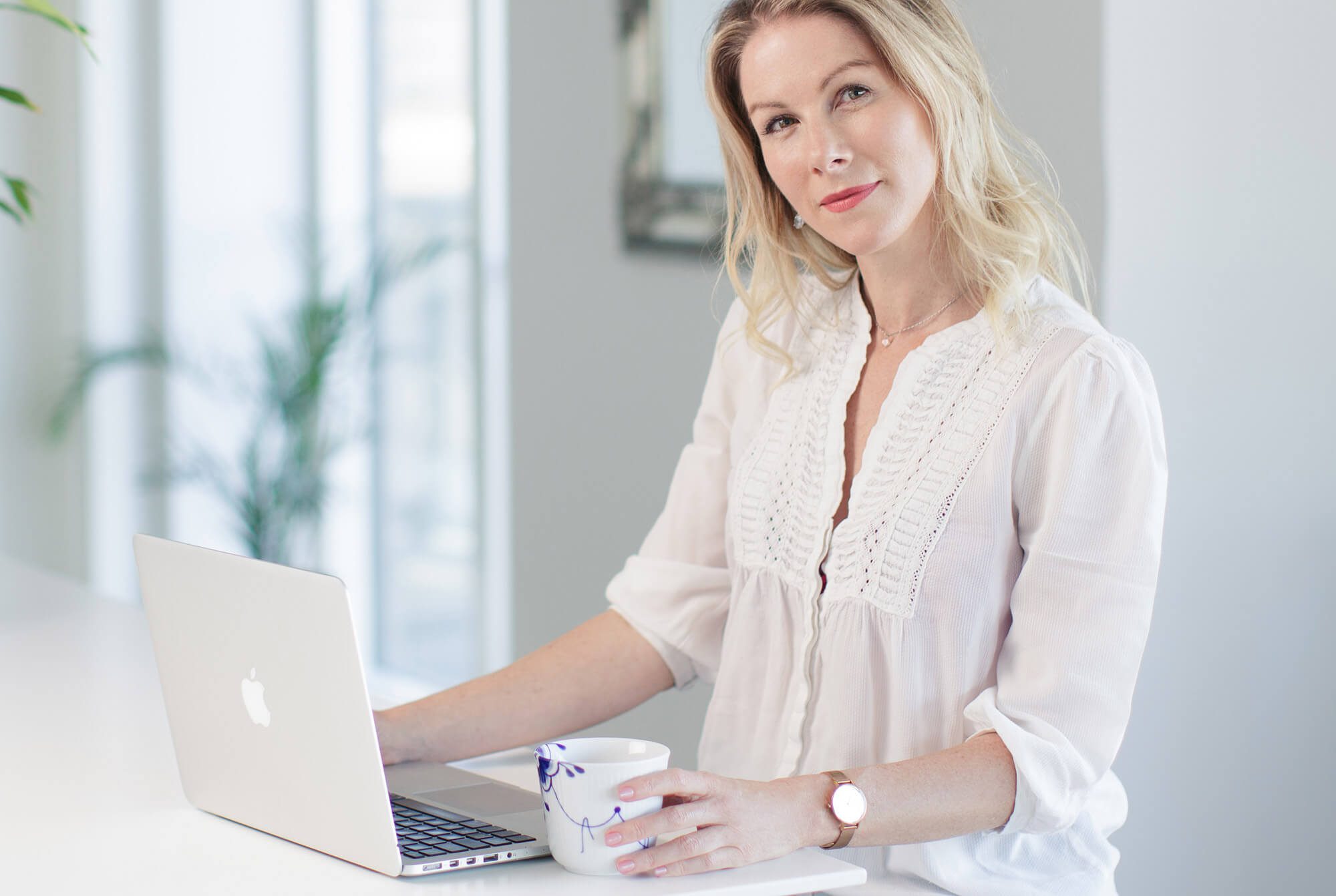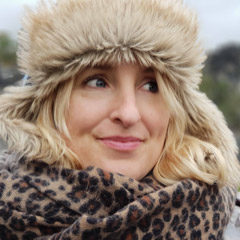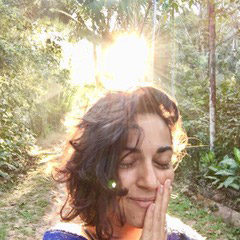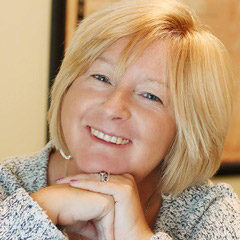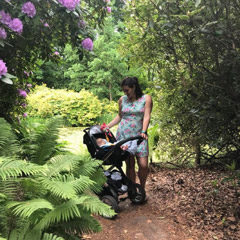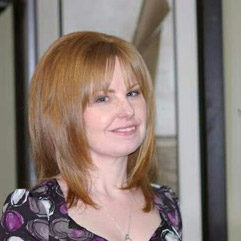 Frequently Asked Questions
Each Rapid Transformational Therapy session lasts around two hours.
The experience feels different for different people. Some people feel a floating sensation, some do not. Others may feel sleepy, some do not. Most people feel relaxed and at ease. What's most important is to know that how you feel isn't an indicator of how effective it is. Regardless of what it feels like – it's working. I promise.
No! That's an old wive's tale. You have complete control the whole time. You can talk, move your body, get a tissue, even get up and leave (I've had clients who had to stop to pee before!). If the session is over Skype and our call gets disconnected you may drift into sleep if you're really relaxed, but eventually you'll notice that you're not hearing my voice and open your eyes.
Hypnosis is not magic – it's science! It works by creating a burst of brain waves that are the same as when you're in REM. That's what allows you to access the subconscious mind. It's very easy and anyone can do it, you'll see for yourself when you do it too!
Don't worry about how deep you go. I want you to forget all about that. It's really not important. The depth of trance is not linked to results at all. So don't get stuck on "Am I deep enough?" Just tell yourself the truth – "This is working" and it will absolutely work. Just know that it is effective.
What makes RTT amazing is that even if you think you know the reason, you see it in a COMPLETELY new way. That's what allows you to change the meaning and ultimately, change your beliefs. And for many clients they go back to scenes that are totally different than what they expected. Just relax and trust that your subconscious mind will show you exactly what you need to see. Remember: if you did know the real reason behind your issue, you probably would have fixed it by now.
No. You are awake and alert, aware of everything that is happening throughout the session.
No. You are in charge. You cannot be made to do anything and you cannot be taken into hypnosis against your will. It is your experience, I simply facilitate you.
Everyone is different and depending on how deeply you work, you might come out of your session bouncing out of your skin with excitement or you may feel a sense of reflection or wonder. You may continue to discover even more about yourself & your programming post session. Whether you feel excited or reflective, you will always leave my clinic with a sense of understanding, freedom and empowerment.
You can. Everyone can. As long as you wish to enter hypnosis, you will. It's an easy, enjoyable and thoroughly relaxing process.
Absolutely. All clients are assured of confidentiality about any disclosed material, in accordance with professional codes of ethics. I do not contact other practitioners or doctors who the client may also be under, without the client's permission. I destroy inactive files after three years in order to assure clients total confidentiality.
Online Sessions are available for clients out of area, online sessions are equally as effective as face to face and more than 50% of Natalie's session are online. Currently Zoom is used, it is reliable, easy and free for you. All instructions are provided.
Hypnosis allows direct access to the 'reasons' we do what we do and react the way we react, saving you hours even years in talk therapy, searching for the source. The source of our issues are usually based on an age-appropriate understandings. When you're able to observe yourself and these understandings with your adult understanding and compassion, it's relatively easy to let them go and move onto rewiring new beliefs that will help you move forward.
Sometimes it can take more than one session per issue but as a rule most issues only take one session. I don't want to waste my time or yours which is why I treat this way.
*Please note long term depression & anxiety can take several sessions.
Yes. Regression is an invaluable way to discover the source of an issue. You will not re-experience anything, you will simply observe events or experiences you have had in your past. What you see may make you sad or joyful but either way you will feel completely safe as you observe.
9 years to 99 years. It's important to note that no matter the age it must be the CLIENT'S highest priority that is addressed in a session (this often differs from parental priorities) and the client's own choice to work with me.
If you go back to scenes from your life that are related to things like sexual or physical abuse, or other trauma, it's important to remember that you are not reliving that scene, you are simply reviewing it and that you are safe. I will support you and create a safe space for you to express your emotions and heal – you'll be OK.
There are three types of change from Rapid Transformational Therapy – every person is different:
Immediate: You feel a massive shift right away – immediate changes in your physiology, thoughts and behaviours right in the session.
Incremental: You see consistent shifts every day, or over time.
Retroactive: You don't see the shifts right away and then one day you suddenly look back and see all of the things that are different in your life.
You may experience a combination of the three.
RTT is designed to give you a powerful breakthrough and create big changes in your life. Some clients may need more than one RTT session on a particular issue, depending on how deep it is it can take up to three.
After seeing the incredible, rapid shifts RTT brings, many choose to continue to work on other areas of their life and receive coaching to integrate the new beliefs and build new habits and behaviours.
See "Ways to Work With Me" to read about the 30, 60 and 90 day packages.
Custom packages are also available for more sessions combined with metacognitive coaching for those looking for transformation in many areas. 
SIGN UP TO MY NEWSLETTER AND GET MY FREE HEALING HYPNOSIS AUDIO TO START YOU ON YOUR HEALING JOURNEY